McMichael Creek Restoration Project
For several years, our Annual Banquets have been raising funds that would eventually permit us to take concrete steps to revitalize the McMichael Creek. Now, in conjuction with the support of a grant from the Brodhead Watershed Association, we're able to put these accumulated funds to good use. We're pleased not only to announce, but to show all of you, that the Brodhead TU Chapter's major stream restoration project on the McMichael Creek has finally reached the operational phase!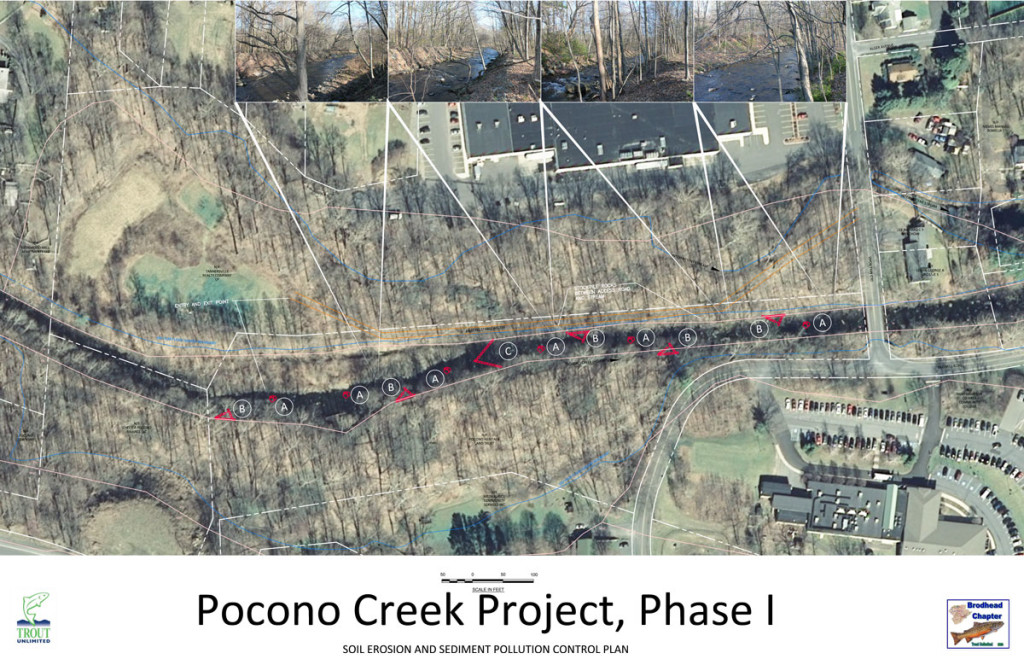 Pocono Creek Restoration Project – Phase 1
The purpose of this project is to improve the habitat of a historically channelized section of the Pocono Creek. This will accomplished through the installation of stone deflectors, stone cross-vanes, and random boulder placement within the stream channel. The placement of these structures will cover approximately 0.03 Acres of the streambed.
In August 2015, volunteers electrofished the creek to assemble baseline data that will be used to assess the success of the project after it is completed.
On-Going
Past Projects